Top-notch Web Development and Design, Product Design & Branding Agency
Sikademy provides a wide range of services that bring your ideas to life, improve your business, and boost your ideal brand grow through all platforms using our amazing services.
Discover our services now
Reasons to choose us
Why should you choose us?
Evergreen UI & UX Solution
We make beauty and elegance a "thing" when we work. We work on sleek design solutions that we believe will speak well of your brand.
Futuristic, Dynamic & Scalable
When we spot an idea, we make it a priority. Our solutions are dynamic and always scale in order to accommodate your growing client.
Fully optimized for Web & Mobile
We ensure that the result of our work is responsive and dynamically adjust to any device your client may use.
Fast & Streamlined Working Process
Our design and development solutions are done at a quick and comprehensive pace. As soon as you tell us what you want, we start working on prototypes!
Powerful, Modern & Latest features
Our work is done using the best technology stacks that will handle as much computation power as you desire. We research on what you want, and evaluate several ideas to produce a result that achieves more with less.
Who needs our services?
Startups seeking to launch their enterprise platform and build an un-matched user experience.
Small and local business seeking to create a superb online presence by utilizing the power of the web, social media, and irresistible product designs.
Institutions & organizations seeking to rebrand their business model, and redesign or improve their product designs and website.
Content creators and aspiring entrepreneurs seeking to implement their ideas, kick-off their career and build a powerful portfolio.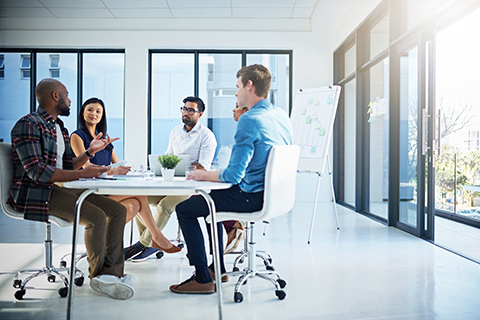 Marketers and advertising agencies in need of a powerful digital marketing strategies, ideas, and designs.
Individuals with personal or school project(s) in need of a sleek solution & result while meeting a deadline.
What do we do?
Whether you're an aspiring entrepreneur with an ongoing project, or just getting started with a project, we are here for you.
Website and Software Development
• Modern blogs • Admin backend interface • Business & ecommerce sites • School website • NGO websites • Websites for institutions & agencies
UI/UX and Product Design
• Logo • Graphics Design • Wireframing • Mockups • Digital Prototyping • Flow charts • Data structures and Algorithms • Business Cards • Banners and Ads • Calendar & trifold calendar
Package Design and Rebranding
• Letter Headings • Brochures • Pamphlets • Portfolios • Book & novel covers • Restaurant menu • Music & photo album covers • Wedding & funeral invite and program
Digital Marketing, SEO and SEM
• Content marketing • Search engine optimization • Search engine marketing • Copy writing • Targeted ads
Business and Training
• Business plan • Project management plan & WBS • Project research • SDP/SRP & other school proposals and implementation • Database Setup, Administration and Management
Software Testing and Software Consultation Service
• Robotics and Artificial Intelligence • Computer & Network Security • Web/App Testing & Audit Review • Software Requirements and Specification
Get started now. * You will be contacted as soon as possible.
---